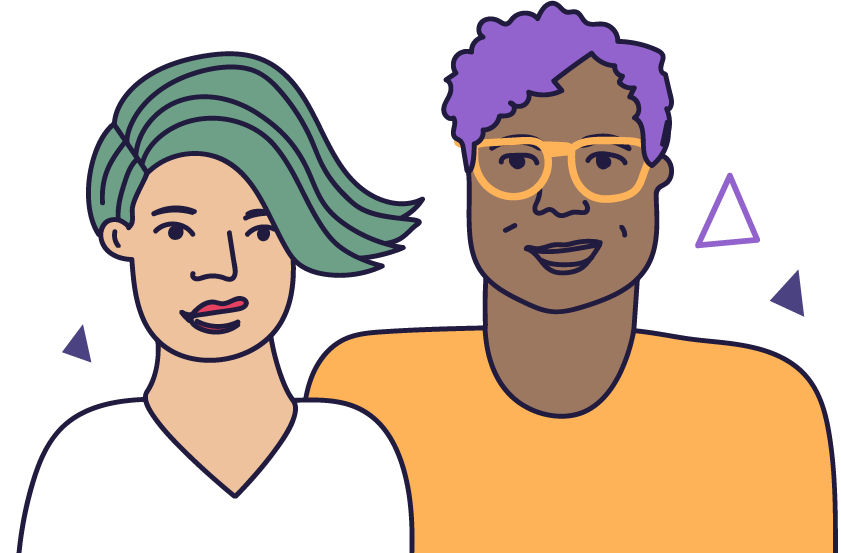 Since our organization's beginnings in 1983, we've been a leader in HIV and LGBTQ+ education within our communities. Hire us to bring your team up-to-speed on the basics of HIV or LGBTQ+ identities, augment your career by earning CEUs, or work with our team to pursue custom trainings and assessments. Rainbow Health is the continuing education partner you're looking for.
We have a dedicated and skilled team of educators who have the knowledge and passion necessary to change systems of care for the better. If you're not sure if we can help, just reach out!
Training Overview
Rainbow Health has experts to bring you up to speed on everything you need to know about HIV, LGBTQ+ competency, aging, sexual health, and more.
We offer a wide array of training and educational services to ensure both individuals and organizations are providing culturally competent, equitable care for all. We work with you to customize trainings and provide assessments to ensure your organization is meeting equity and diversity guidelines.
Please reach out to [email protected] to discuss private and custom trainings for your organization.
Aging
We're launching new initiatives focused on advocacy and support for elders in the LGBTQ+ community, as well as those who are aging with HIV or AIDS.
Informational Resources
Inside and outside of our training programs, Rainbow Health has educational resources for the HIV, LGBTQ+, aging, and health equity questions that you have.
At Rainbow Health, our goal is to educate all Minnesotans about HIV and reduce the stigma associated with an HIV diagnosis. Everyone can and should take steps to know their status, help stop the spread of HIV, and eliminate HIV stigma.
A healthy sex life includes knowing the basics of intersections of identity and sexual health care. Whether you're looking for resources about safe sex, getting tested for sexually transmitted infections, or finding a competent physician, our LGBTQ+ Health resource hub is the place to get started.