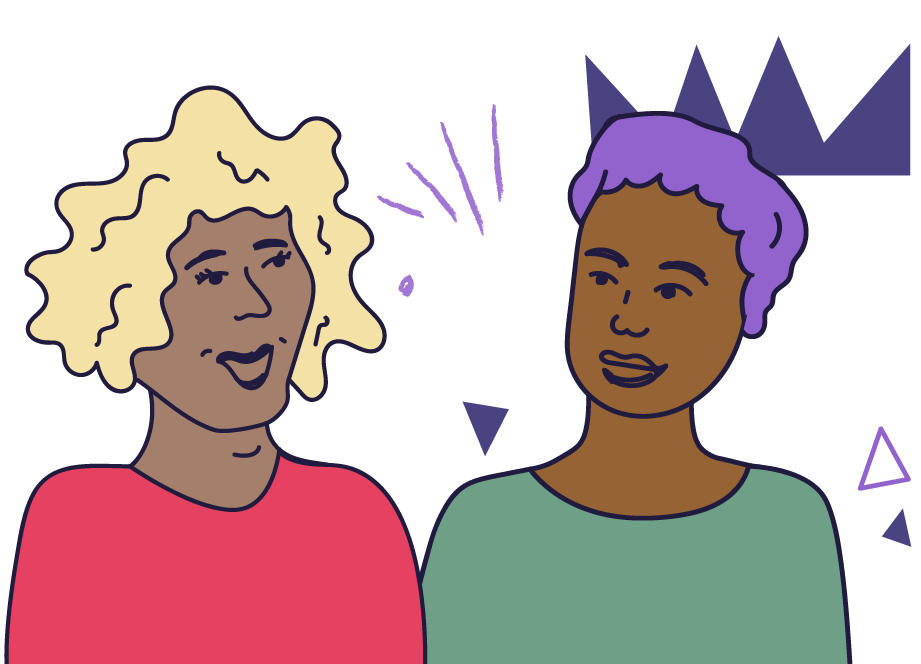 In the event of an emergency, call 9-1-1. If you are in need of immediate emotional support, please contact the National Suicide Prevention Lifeline at 1-800-273-6255.
Rainbow Health offers mental health and substance use services for LGBTQ+ people, people living with HIV, and folks from communities that historically and currently face barriers to behavioral health support. We offer individual, group, couple, and family therapy.
We offer in-person sessions and teletherapy options. For appointments, call 612-373-9160 or email us at clinic@rainbowhealth.org.
Not everyone who has goals for their substance use is looking to stop using substances. Committed to our risk-reduction Pillar of Care, our LADCs can help you find safer ways to use substances, find ways to decrease the amount and/or frequency of substances to improve your physical and mental health, identify coping skills to manage stress, and provide counseling and support. We are here to be on your side. Your safety and happiness are priority number one.
Living with a chronic illness like HIV can be overwhelming. Beyond issues like stigma and discrimination, navigating the healthcare system can be incredibly challenging and confusing. Rainbow Behavioral Health offers both Medical and Mental Health Care Coordinators to help keep clients connected to mental, chemical, and other medical health services.
Information for Your Visit
We're here to help! Contact us, find our locations, and learn about our policies.