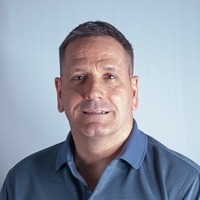 Chris Lorenz, MBA, LADC
Chemical Health Coordinator
he/him/his
I am a Licensed Alcohol and Drug Counselor (#304674). Over the years, I have worked in various positions within the chemical health field, including: Chemical Dependency Technician, MICD Residential Admissions Coordinator, MICD Residence Manager, Chemical Health Assessor, and Chemical Health Case Manager. Regardless of my position, I have always been most passionate about helping individuals who are experiencing active addiction.
I work from a client-centered perspective that highlights your experiences and values. By doing this, we can find your strengths and prioritize these within your plan of care. I specialize in working with the LGBTQIAA2S community and people who are living with HIV, specifically around the intersections of chemical dependency, mental health issues, and homelessness in their lives.
When we work together, I want you to feel safe from judgment so we can develop a relationship based on your experiences, your truths, and your goals. I will always strive to help you find hope and a way to live life with purpose, meaning, and connection with others.