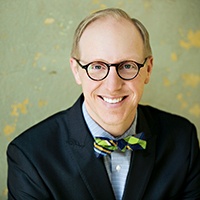 Jeremy Hanson Willis
CEO
he/him
Jeremy Hanson Willis was appointed Chief Executive Officer for Rainbow Health in April 2019 to build on the momentum which began with the merger integration between Minnesota AIDS Project and Rainbow Health Initiative. Jeremy will lead the agency through the development and implementation of a new strategic plan and advance the agency's mission to lead the work to achieve health equity for diverse gender, sexual, and cultural communities.
Jeremy served previously as the Deputy Commissioner of Workforce Development for the Minnesota Department of Employment and Economic Development between 2014 until his arrival at Rainbow Health in 2019.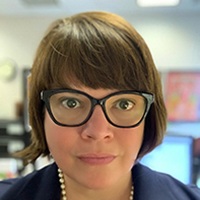 Brenda Clark
CFO
she/her
Brenda Clark, BS, CNAP is the Chief Financial Officer for Rainbow Health with more than 20 years of experience in financial leadership roles.  She brings a wealth of expertise with particular strength in areas such as financial reporting systems, revenue & expense management, and both financial strategy and long-term budgetary oversight.
Brenda Clark obtained her Bachelor of Science in both Business Administration and Human Resource Management from Saint Mary's University of Minnesota.  She also holds the CNAP – Certified Nonprofit Accounting Professional designation with the FMA Institute. She has worked with both non-profit and for-profit entities with budgets ranging from $500K to $28M, offering financial leadership across multiple industries and causes.
In addition to her executive career, Brenda has served on several Boards of Directors, including the Boards of Mixed Blood Theatre and the Alliance for Women in Radio & TV.  Away from the office, Brenda enjoys time spent with her family & friends, growing milkweed for the monarchs, and painting passionately.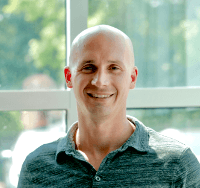 Rick Laska
Director of Clinical Services
he/him
Rick is the Director of Clinical Services for Rainbow Health's Therapy and Counseling. He is a Licensed Independent Clinical Social Worker and psychotherapist, as well as a Certified Sex Therapist with a focus on issues related to human sexuality. Rick provides supervision for therapists-in-training as well as is responsible for behavioral health clinic operations.
He is a charismatic leader charged with delivering services to clients from a trauma-informed, attachment-based, risk-reduction, and sex-positive perspective. Rick lives in Minneapolis with his husband, Michael.
Phil Duran
Director of Advocacy and Research
he/him
Phil Duran, Director of Advocacy and Research, oversees Rainbow Health's advocacy and research programs, including its Aging Initiative, public policy development, and community research. As an experienced attorney and civil rights advocate, Phil also assists our legal team with cases in the areas of trans health and human rights.
Phil spent 18 years as legal director at OutFront Minnesota. He has been a member of the Minneapolis Civil Rights Commission and Transgender Issues Workgroup, and of Governor Mark Dayton's Task Force on the Prevention of School Bullying. He was a founding board member of the Minnesota Lavender Bar Association and served as the first out president of the Minnesota State Bar Association, where he remains a member of its Health Law Section. In his spare time, he is an avid reader, lover of vintage photography and antiques.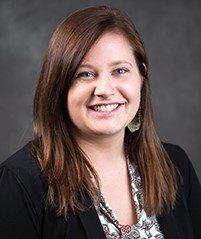 Megan Mueller
Director of Education and Prevention
she/her
Megan is the Director of Education and Prevention at Rainbow Health. She oversees the professional education program, HIV testing, and outreach, the Mainline Syringe Exchange, as well as the Shift MN Tobacco-Free Communities team. Megan is passionate about teaching professionals with hopes that the education they receive trickles down to more competent care for the community we love and serve. She also thrives doing prevention work and empowering communities with the tests, education, and supplies that allow people to make their own decisions through a risk-reduction, sex-positive lens.
Megan has her Masters in Public Health from BRAC University in Bangladesh, where she lived, studied, and worked with an infectious disease research hospital in the capital, Dhaka. She previously worked for the University of Wisconsin-Madison for the School of Medicine and Public Health doing tobacco cessation research. Megan lives in Minneapolis with her partner Theo, her son Harrison, and their 3 furry non-human children Neeko, Reginald, and Lucille.