Mail Order Medications
Looking for an easy way to manage your prescriptions? Let us help!
When you transfer your prescriptions to mail order through Rainbow Health and Avita pharmacy, you gain access to:
Sexual health and wellness experts.
Discreet Rx delivery (mail order) or pickup options (may vary by location).
OneClick text refill program*
Financial assistance support available (benefits may vary per prescription).
No more waiting in line for your prescription(s).
By filling your prescriptions with us, you're supporting Rainbow Health's essential services that provide access to HIV care, prevention and testing services, gender affirming services, syringe exchange, and more!
*Avita's OneClick Refill service sends a text message 10 days before your refill is due allowing you to simply respond via text to schedule your refill and confirm your mailing address.
Rx Transfer Form
Please use the below form to request a prescription transfer to mail order, complete the following form.
Example prescription: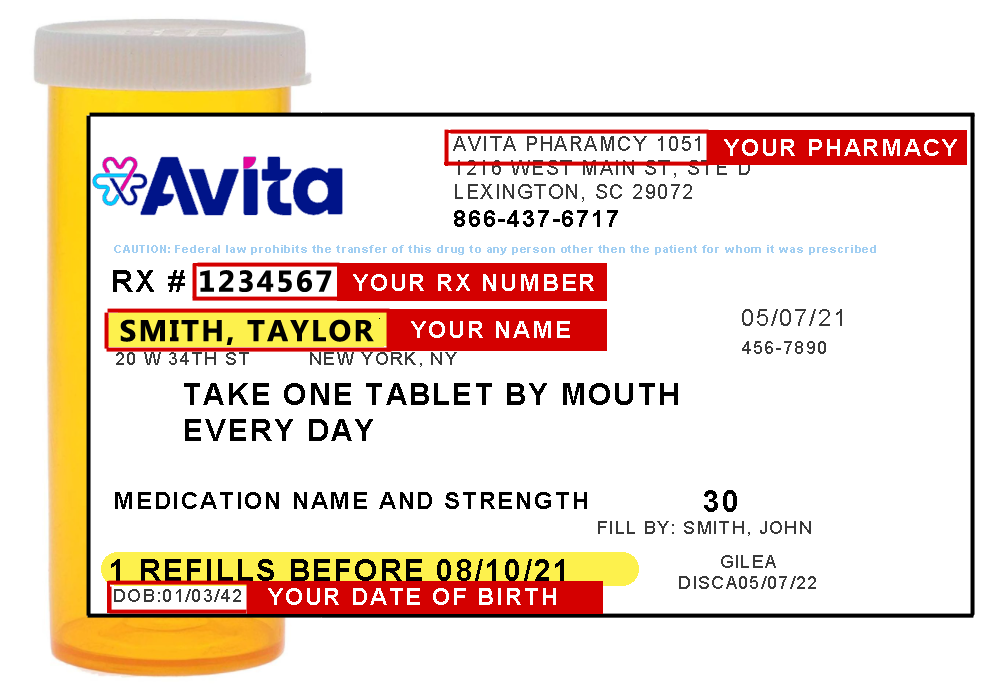 AIDSLine
The Minnesota AIDSLine is Minnesota's statewide information and referral service that can answer your questions about HIV and link you to help. You may reach AIDSLine by phone, text, e-mail, or live chat.
Text "AIDSLine" to 839863
Call Us