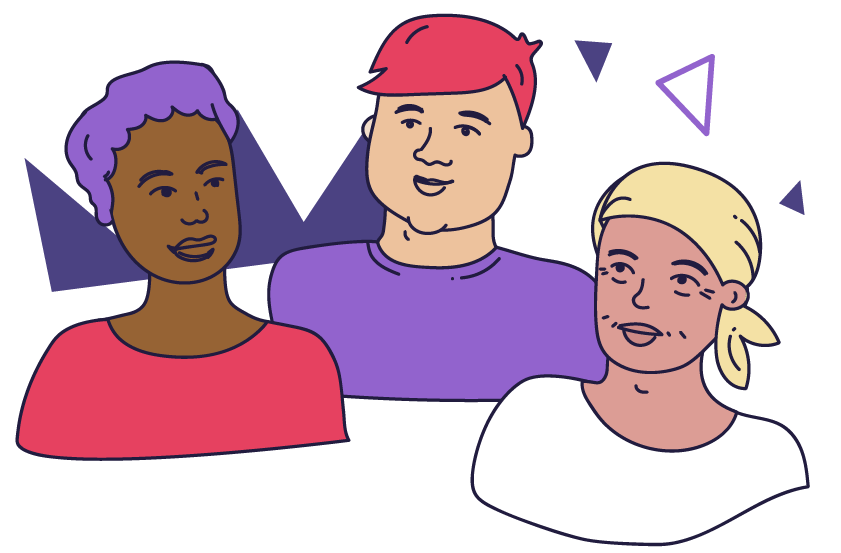 What & Where
Syringe Services Calendar
Rainbow Health works with several agencies to provide a list of syringe services programs (SSPs) that serve the entire state. If you are looking for other syringe services program locations and hours, click here.
Additional Risk Reduction
Mainline Syringe Services Program
From the very beginning of the epidemic, HIV infections have spread through injection drug use. The reality is that sharing syringes and drug injection equipment (like cookers, cottons, tourniquets) makes it easy for HIV and Hepatitis C (HCV) to be passed from one person to another.
Rainbow Health offers a Syringe Services Program (or SSP), called Mainline, that reduces the risk of getting HIV. We provide access to unused syringes, education, and HIV prevention and care services.
At Mainline, we serve a growing number of people who inject drugs by providing sterile supplies, safe disposal, treatment referrals, and community referrals in a safe and nonjudgmental setting.
We also provide Naloxone, a life-saving opiate overdose reversal agent, during our all regular Mainline hours, as well as referrals for testing and to get you connected to services for HIV and Hepatitis C. Referrals for other resources for drug and alcohol dependency and social services are also available as needed.
Services
Syringe exchange and disposal
Condoms, safer sex, and injection supplies to reduce the risk of getting and spreading HIV and Hepatitis C
HIV and Hepatitis C counseling, testing, and referrals
Linkage to HIV and HCV medical care and services
HIV and HCV risk reduction education and assessments
Referrals for substance abuse treatment, support groups, and basic needs
Naloxone (Narcan) kits and training*
PrEP navigation services
Syringe Services Program Hours
Monday and Thursday: 2 — 5 p.m.
Tuesday and Friday: 10 a.m. — 1 p.m.
Wednesday, Saturday, and Sunday: Closed
NEW HOURS Start January 16th, 2023
Monday: 1 p.m. — 5 p.m.
Thursday: 2 p.m. — 5 p.m.
Friday: 10 a.m. — 2 p.m.
Tuesday, Wednesday, Saturday, and Sunday: Closed
Locations
All God's Children Metropolitan Community Church
3100 Park Ave, Minneapolis, MN 55407
For more information call 651-359-3459 or the Minnesota AIDSLine.
*Please note, if you are planning to receive Naloxone, please allow for 10-15 minutes for the intake and training process. If you are planning to get tested, we stop testing 30 minutes before our syringe services program closes.
HIV Testing
We have suspended in-person HIV testing at our Territorial office but will provide HIV testing at our syringe services program location during all regular hours for that location. Testing at this location will use Oraquick tests which provide clients with results in approximately 20 minutes. If you are planning to get tested, please note that we stop testing 30 minutes before our syringe services program closes.
Questions can be directed to our Mainline team by e-mail or by contacting the Minnesota AIDSLine.
Purchase Syringes
It is legal under Minnesota State law to purchase and possess unused syringes. Rainbow Health works with community partners including the Minnesota Department of Health to engage pharmacies to promote syringe access.
Please note that the cost of syringes may vary from $2.50 to $5.00/pack. Pharmacies also periodically change their policies regarding syringe access, and the pharmacist on duty may choose whether or not to participate in the program independent of the pharmacy's policy. To help simplify the purchase process, please ask the person behind the counter if they are willing to sell you syringes. If the person you are speaking to is unsure, ask them to check with the pharmacist on duty to verify.
Naloxone (Narcan)
Naloxone or Narcan, is an easy-to-use, lifesaving drug that can prevent overdose from heroin or other opioids. The medication has no abuse potential. In 2014, Minnesota unanimously passed Steve's Law, which allows Minnesotans to carry Narcan. Narcan can be administered with basic training, which we provide at MAINLINE.
To find a Naloxone Access Point (NAP), a publicly accessible pick-up site for IM naloxone and fentanyl test strip (FTS) kits, provided free of charge by the Steve Rummler HOPE Network, click here.
AIDSLine
The Minnesota AIDSLine is Minnesota's statewide information and referral service that can answer your questions about HIV and link you to help. You can reach the AIDSLine at 612-373-2437; email: aidsline@rainbowhealth.org; or text AIDSLine to 839863.