Partnering to create safe, inclusive spaces for LGTBQ+ and BIPOC artists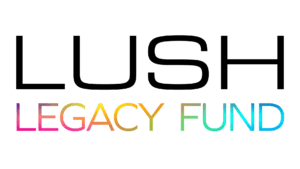 Rainbow Health is announcing a new partnership with LUSH Lounge & Theater, to create safe and inclusive spaces for Minnesota's next generation of LGBTQ+ and BIPOC artists. LUSH Legacy Fund, a 501(c)(3) nonprofit, is launching just in time for Pride. It is the result of nearly a year of community conversations and collaborations between nonprofit leaders, the owners of LUSH Lounge & Theater, and a volunteer Board of Directors.
For many young artists, having a space to express themselves, find community, and have a sense of belonging are essential to healthy development and mental well-being. This partnership comes at a crucial time when there has been an alarming uptick in anti-drag threats, protests, legislation, and violence at drag events and performers across the nation.
"After coming out, I struggled to find where I fit in until I started performing in drag," said Jared Lawrence, LUSH Owner and LUSH Legacy Fund Board Member. "It truly gave me the purpose and confidence to be the proud gay man I am today. That's why we're so passionate about welcoming LGBTQ+ and BIPOC artists and performers onto the LUSH stage to showcase their talent and creativity and maybe help them find their own confidence and their place in the world."
With this partnership, LUSH Legacy Fund and Rainbow Health will collaborate to design and develop young adult programs with LGBTQ+ and BIPOC communities and needs in mind–unique but intersecting communities which have both faced and currently face barriers to accessing mental health services safely and equitably. The LUSH Legacy Fund is committed to preserving safe and dynamic spaces where LGBTQ+ individuals from underrepresented communities can perform and be seen and heard as artists.