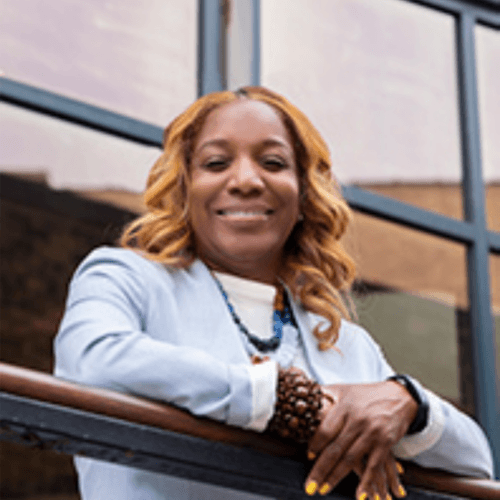 Tynessia Snoddy, MA
Psychotherapist
I recently completed my MA in Counseling Psychology at Saint Mary's University of Minnesota. I'm pursuing dual licensure as a LADC and LPCC. I earned my BA in Psychology from the University of MN – Twin Cities. I work as the Supportive Services Manager at Clare Housing-Marshall Flats. I specialize in harm reduction/risk reduction, strength-based, solution-focused, trauma-informed, and person-centered care. I provide safe, healing, and restorative supportive care to people living with HIV and/or AIDs. My being a part of the continuum of care allows for the elimination of stigma and disease and the optimization of the lives of people affected by HIV.
I also serve people in the LGBTQIA+ community and communities of color, most of whom have experienced trauma, stigma, and all the "isms". My experience involves working with matters such as anxiety, depression, post-traumatic stress response, and severe and persistent mental illness, as well as grief, transition, and addictions.
My belief is that everyone has the right to exist as they are without shame or stigma. I believe everyone has an innate desire to self-actualize, and I'm here to support clients in the process of healing and living in a state of wellness.
I walk with and advocate for my clients as we work toward a solution-based outcome. As an emphatic listener, I listen not only with my ears but with my heart as well.