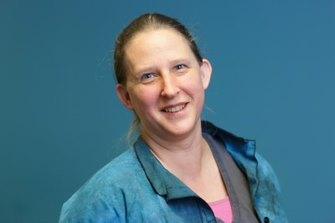 Megan Treziok, MPS, LADC, LPCC
Psychotherapist
I am dually licensed as a LPCC and LADC and specialize in adults who were diagnosed later in life with ADHD and/or Autism, depression, anxiety, grief & loss, LGBTQIA+ populations, life transitions and the intersection of mental health & substance use.
I believe that each client is the expert in their own experience and focus on strengths within each person. My job is to help sort through those experiences and values in order to assist clients with where they want to go next in their lives. I have taught mindfulness, meditation and self defense/empowerment in the community for 15 years and bring those experiences into the therapy room. I am trained in EMDR and work from an IFS & AIR Network lens.
When we work together, my goal is to create a space of acceptance and security. We focus on issues that are of concern to you and what you want to achieve. I am so excited to speak with you!