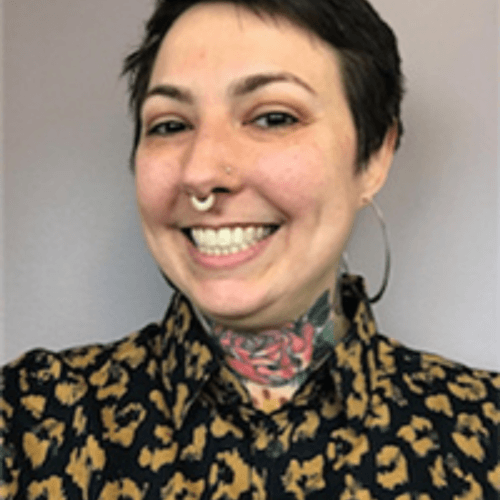 Lee Start, MSW, LICSW, LADC
Psychotherapist
My specialty is with group and individual therapy specific to religious trauma, adverse religious experiences, and faith transitions, and my goal is to support those in the LGBTQIA+ community in navigating the impacts on identity at that intersection. My passion for this work is driven by my identity as a genderqueer human, and both my personal and professional experience in this area.
I have my Masters in Social Work from Augsburg University's multiculturally focused clinical program and am dually licensed as a Licensed Independent Clinical Social Worker and as an Alcohol and Drug Counselor. My Bachelor's degree is in Theology.
I work from a trauma-informed, harm reduction, and sex-positive position based in intersectional feminism. Trauma comes out in different ways with different folks and learning to understand and cope is difficult yet freeing. I am excited to work with those within the LGBTQIA+ and allied communities, those with trauma histories, those who have experienced disordered eating/fatphobic trauma, and/or with folks exploring their relationship to substances in a harm reduction focused environment.
I am a certified sexual assault advocate and have worked with youth, adults, and families with trauma, domestic/sexual/familial violence histories, and those who have experienced systemic disenfranchisement. I engage work with folks from a macro and micro lens and believe that acknowledging the impact of the systems we navigate in and how they impact mental health, opportunities, and access is important.
You are the expert of your own experience and deserve a therapeutic relationship that is safe and judgment-free in which to pursue your goals, discover your strengths, and work through the tough stuff while feeling supported and empowered.