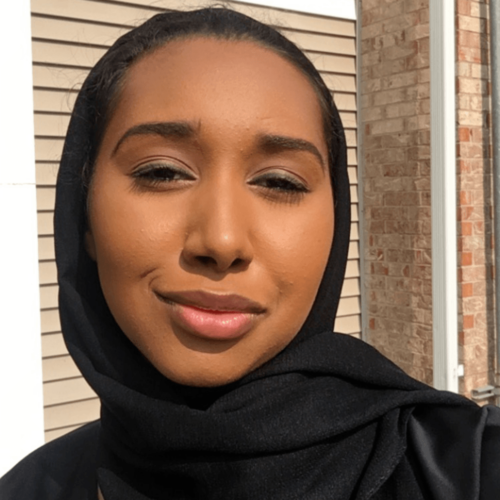 Huda Omar, LGSW
Psychotherapist
Hi there! I am a licensed graduate social worker who specializes in clinical mental health and practices psychotherapy. I hold a bachelor's degree in psychology and a Master of Social Work from the University of Minnesota. Currently.
As an anti-oppressive practitioner, my work with clients is based on transparency, non-judgment, support, inclusivity, partnership, and empowerment. My goal is to provide my clients with a safe and comforting environment that allows individuals to showcase as much vulnerability and self-expression necessary to attain their healing goals.
I believe that majority of our chronic mental and emotional pains are rooted in trauma. Therefore, I utilize several techniques from modalities such as mindfulness meditation, inner child work, cognitive behavioral therapy, and accelerated emotional dynamic psychotherapy
In my previous work, I've had the pleasure to work with clients from all walks of life. The majority of my clients were diagnosed with serious and persistent mental illnesses. I was able to work with a team of health care professionals to provide clients with a targeted treatment plan to significantly decrease their symptoms and any self-defeating behavior counteracting or opposing their goals and aspirations. Additionally, as a native Somali speaker, I am able to assist clients who speak primarily in Somali.
I look forward to working with you in a transparent and collaborative manner. I believe that wellbeing is not a destination but a journey, and I plan to meet and assist your needs wherever you are in your voyage of healing and self-discovery.