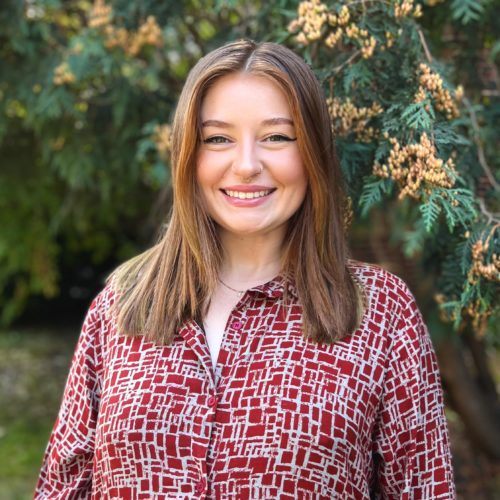 Corbin Casalenda, MSW
Psychotherapist
Hello folx! My name is Corbin Casalenda (she/her/hers), and I started as an intern at Rainbow Health for my MSW program and stayed on as a full-time psychotherapist. As a queer-identified, white, cis-female therapist, I am LGBTQ+ affirming as well as sex and kink positive. My personal and professional values are rooted in abolitionism, harm-reduction, intersectional feminism, fat liberation, and anti-oppressive practices.
As a therapist, my goal is to provide a safe space to process, understand, and compassionately evaluate emotions. I believe in using a client-centered approach, meaning I will meet clients wherever they are at using empathy, humor, genuineness, and unconditional positive regard. My practice adapts to the needs of my client's and may involve a more direct approach or one that more gently helps foster vulnerable emotions.
My areas of professional interest include (but are not limited to): anxiety and depression, our relationships with our bodies and self-esteem, gender and sexuality, religious trauma, and intimacy and attachment. In my free time, I like to spend time with my two cats, listen to my favorite records, and read fiction books.