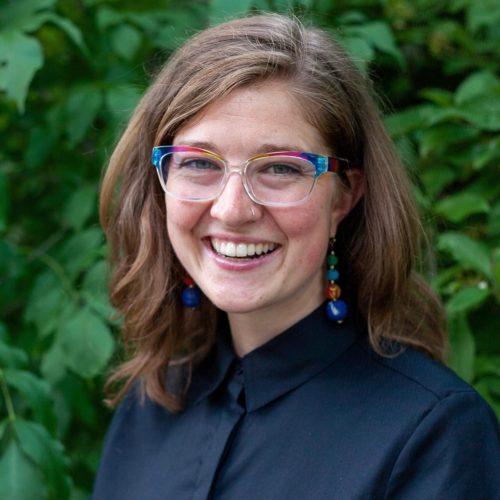 Arielle Johnson (AJ), MSW, LGSW
Psychotherapist
Hello! I am a Licensed Graduate Social Worker with an MSW from the University of MN. My approach to therapy is rooted in intersectional feminism, racial equity, and queer and trans liberation. I hold a BA in psychology and environmental studies and bring a decade of experience working with clients from a wide variety of backgrounds to my practice.
I am excited to work with individuals of all gender and sexual identities. As a queer, gender-fluid person, I am especially passionate about working with folks from the LGBTQIA2S+ community, particularly those who identify as bi+, pansexual, nonbinary, and/or minoritized/invisible in our community. I bring an interpersonal, trauma-informed, strengths-based lens to this work.
I love incorporating mindfulness into therapy, both with individual clients and in group settings. I have experience co-facilitating therapy groups focused on mindful healing from trauma as well as religious trauma/adverse religious experiences. My passion for this work flows from both my personal and professional experience in these areas.
Relationships are my top priority. I seek to provide a safe, affirming space through active listening, encouragement, and a person-centered approach. I look forward to meeting you and cultivating a therapeutic alliance with empathy and an open mind.