About Housing
The Rainbow Health Housing Program assists people living with HIV who are homeless or at risk of homelessness in obtaining and maintaining stable housing. Our housing program offers support in locating housing, providing tenant-related education, advocating on behalf of program participants, and providing short–term rental assistance.
Rainbow Health's Housing Program can serve people living with HIV across Minnesota and also Pierce and St. Croix counties in Wisconsin.
Please contact the Rainbow Health AIDSLine (below) for more information.
Housing Advocacy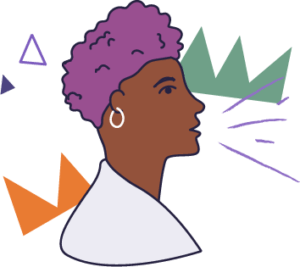 The Housing Advocacy program works to increase affordable housing for people living with HIV and to fight HIV discrimination and stigma in housing. The Housing Advocate assists HIV case managers and service providers throughout Minnesota with housing education and resources, participates in community planning and advocacy groups, and provides outreach to housing providers and organizations.
If you are a care provider looking for additional information about Rainbow Health's housing advocacy work, you can sign up for our Housing Advocacy Newsletter.
Minnesota HIV Housing Coalition
The Minnesota HIV Housing Coalition works to improve accessibility and expand housing options for HIV-positive individuals through advocacy, education, and use of best practices. The Coalition was founded over 20 years ago, and is comprised of HIV housing and service providers, advocates, and representatives of government agencies. Current members include Hope House of St. Croix Valley, Indigenous Peoples Task Force, Positively Hennepin, Rainbow Health, and Rural AIDS Action Network (RAAN).
Anyone interested in the Coalition is welcome to join! Monthly meetings are usually held the 3rd Thursday of most months from 9:00 a.m. – 10:30 a.m. For additional information and to express interest in becoming a Coalition Member, contact Aamina Abdirashid Mohamed, Housing Advocacy Coordinator.
Housing Availability Assessment Report
Closing the Housing Gap for Minnesotans Living with HIV
AIDSLine
The Minnesota AIDSLine is Minnesota's statewide information and referral service that can answer your questions about HIV and link you to help. You can reach the AIDSLine at 612-373-2437; email: aidsline@rainbowhealth.org; or text AIDSLine to 839863.