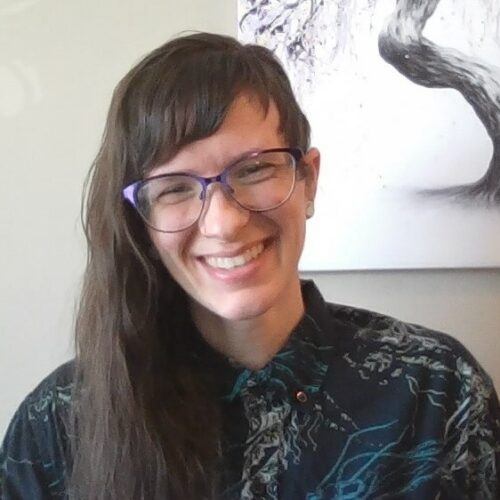 Stephanie Mankowski, LPCC, LADC
Clinical Supervisor
I am a licensed Professional Clinical Counselor (LPCC) and Licensed Alcohol and Drug Counselor (LADC). I received a BS in Neuroscience and a MA in Clinical Psychology. I am here to assist you in your growth and would be honored to be part of your story of healing. I provide a safe space that welcomes everyone and all conversations.
I am excited to provide trauma-informed care and a sex-positive and affirming environment. I have worked with people who want to focus on sexual development, gender development, interpersonal development, healing from trauma, a wide variety of mental health struggles (psychosis, suicide ideation, mood dysregulation), reducing harm due to problematic substance use and/or behaviors, and coping with legal involvement/history. I also provide a safe place for people who are part of the BDSM and kink community.
My approach is adjusted to fit your needs. I strive to incorporate your beliefs about yourself and your world into therapy. That is, to understand your perspective, who you are, what you believe, and how you want to grow. Additionally, I work with interns to provide support for professional growth. May healing find you.