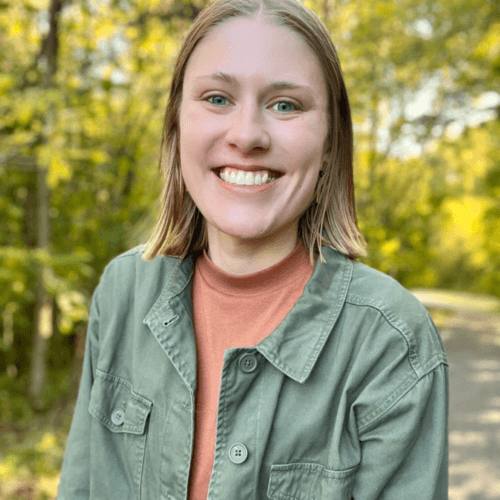 Nicole Parsons
Nicole Parsons
Hi there! I'm Nicole (they/she), a clinical practicum student. I have a BA in psychology and am a current graduate student pursuing an MSW degree at St. Catherine University.
My therapeutic approach is relational, collaborative, and affirming. I recognize the role that systems of oppression have on well-being and thus strive to center anti-oppressive and liberatory practices in my work. I also work from a trauma-informed, attachment-based, harm reductive, and sex-positive lens.
I value authenticity and bring my whole self to the therapy space. I believe in the transformative and healing power of relationships and seek to provide a safe, supportive environment for folks to explore their authentic selves. As we work together, I hope to foster a therapy space that is non-judgmental, empowering, and filled with compassion, creativity, and humor.
As a queer, non-binary human, I am passionate about working with LGBTQ+ folks. I enjoy supporting adolescents and adults with gender and sexuality exploration, identity development, and life transitions. I am especially passionate about working with folks who are navigating adolescence and emerging adulthood, as well as LGBTQ+ athletes/former athletes. Additional areas of interest include working with individuals seeking support for anxiety, depression, trauma, perfectionism, self-worth, and body image.
Outside of the therapy space, I enjoy hiking and biking local trails, reading nonfiction books, and caring for lots of succulents.
It is such an honor to do this work and I am looking forward to getting to know you and supporting you as you navigate this journey!