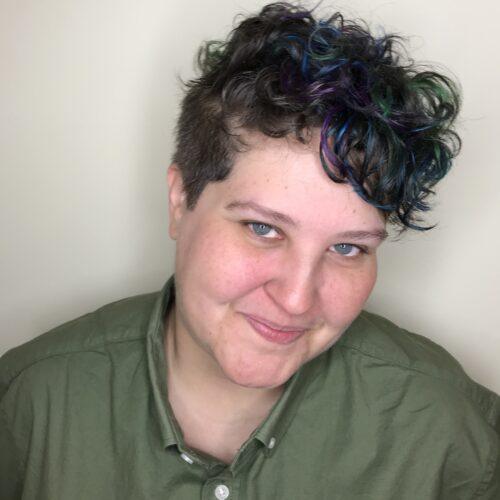 Leora Effinger-Weintraub, MSW, LGSW
Psychotherapist
I am a recent graduate with a Master of Social Work degree at St. Catherine University. I specialize in working with clients who are exploring their identity, especially younger clients (adolescents and young adults ages 16-24), clients coming out as queer and/or trans, and clients exploring poly/non-monogamy relationships. I am also drawn to work with clients with experiences of childhood, historical/societal, and acute trauma, to reinforce and build resilience and facilitate deep healing.
I am a member of multiple historically marginalized communities. I am mixed-race, bisexual, queer, and trans/nonbinary. In my work, I strive to honor and make space for all intersecting identities. I also believe that my most fulfilling work includes both building therapeutic relationships with individuals and advocating to create positive change in communities and society. One of the driving factors in my social work practice is social justice. I actively advocate for laws and policies that are positive and affirming for our community.
Working from a trauma-informed, harm reduction, attachment-based perspective, I welcome the opportunity to create spaces that facilitate growth and healing. The theoretical frameworks guiding my work include attachment theory, queer theory, critical theory, and feminist theory, with a focus on strengths and the empowerment of the individual within their environment. Above all, one of my deepest core values is authenticity, being my true self in ways that enable others to find, develop, and embody their truest selves.
It can be the hardest thing to reach out for help. I offer a listening ear and an open heart. Together, we can explore your needs and tailor our work to best help you achieve your goals.