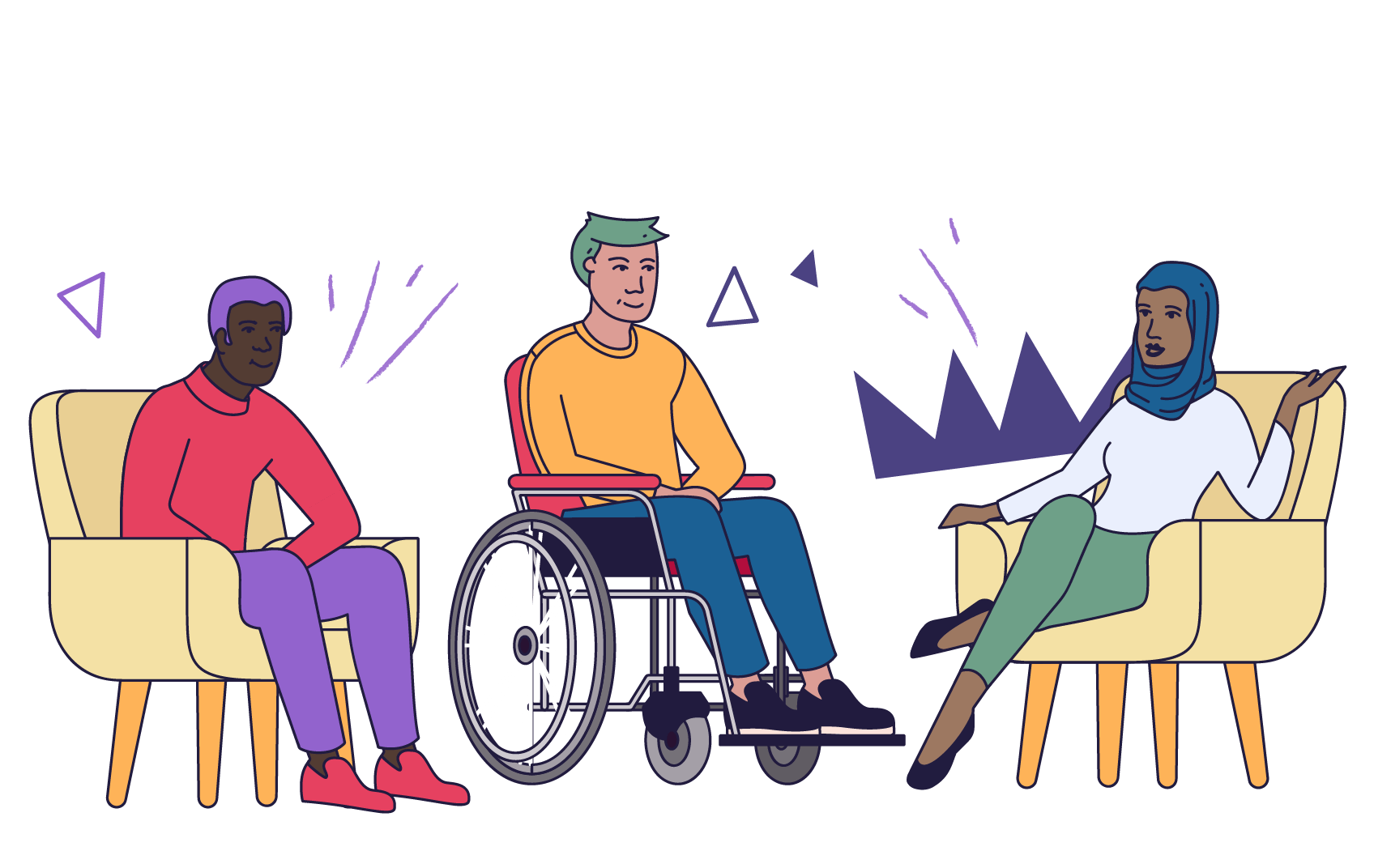 We are stronger together! Rainbow Health is working to heal the fractures our communities experience from oppressive forces. Our group therapies help lift each person in the room up so they can thrive. New group sessions will be posted here as they become available.
Supporting Each Other Through Grief and Loss
For many of us, our grief comes not only from the experience of loss but also from when our loss cannot be openly acknowledged or publicly mourned.
Grief can come from many types of loss: death, a break-up, the loss of friendship, or disconnection with your family of origin. It may feel confusing, overwhelming, or out-of-place—like society won't give you permission to feel your loss.
You may feel particularly alone, without the support or validation you need. Especially during these times of isolation due to COVID-19, connecting with others is essential for healing.
Our support group aims to provide the support and connection LGBTQ+ folks to process grief and move forwards in life.
This group, facilitated by Leora and Kelsey, will meet weekly from the week of August 30 through the week of November 15, 2021.
Contact Leora with questions or to schedule an intake: leora.effinger-weintraub@rainbowhealth.org or 612-460-1517.
Peer Support for People Living with HIV
JustUs Health offers several different support groups for people living with HIV. Support groups are safe spaces for people living with HIV to make connections with other people living with HIV, share their experiences, and get connected to resources that promote healthy living. All people living with HIV are welcome, regardless of income. There is no cost to participate in peer-led groups.
More Information
For more information or to sign up for one of these groups, call us at 612-373-9160 or email us at clinic@rainbowhealth.org.