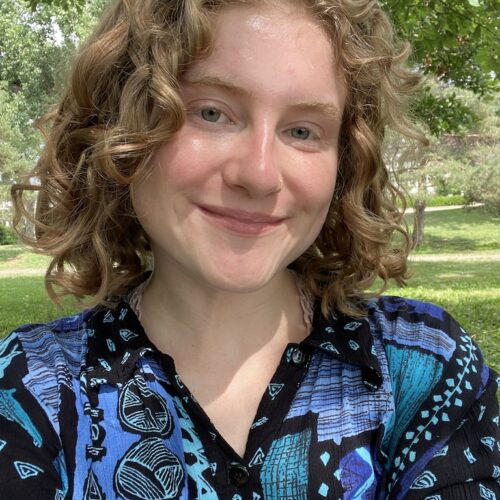 Emersyn Goetz
Behavioral Health Intern
Hi there! My name is Emersyn (they/them), and I am currently completing my Master of Social Work at the University of Minnesota. I aim to practice therapy with a relational and strengths-based approach while also recognizing the various systems of oppression that we live under. I believe that every human is inherently worthy of connection and care, and I hope to cultivate a space where you feel safe, seen, and heard.
I am a white, queer, nonbinary, introverted human who is committed to lifelong learning and presently engaged in their own healing. I love working with other queer and trans folks, especially those who may experience feelings of erasure or invalidation within the community. Previously, I have worked with adults with serious mental illness in a group home setting, as well as children with trauma histories in a special education setting. I am open to working with adolescents and adults ages 14+.
I am recently trained in Sensory Motor Arousal Regulation Treatment (SMART), a sensorimotor approach to working with children that includes attachment building, somatic regulation, and trauma reprocessing. While this modality is traditionally utilized with younger children, I am interested in integrating body-mind connection in my therapeutic work with adolescents and adults.