About PrEP
PrEP (Pre-Exposure Prophylaxis) is a pill that prevents HIV transmission. We can help you determine whether PrEP is right for you, and connect you to resources to access this highly effective HIV prevention strategy.
What is PrEP?
PrEP is a once-a-day pill that can help prevent you from getting HIV if you are exposed to the virus.
Is PrEP right for me?
PrEP might be right for you if:
You have condomless sex with partners who are HIV positive or of unknown status
Your primary sexual partner is HIV-positive
You exchange sex for money, shelter, drugs, or other needs
You share syringes or use syringes that may have been used by someone else previously
You've been diagnosed with an STI in the past year
You or your partner has recently been incarcerated
Get Connected to Our Pharmacy
Access PrEP with Q Care Plus
Q Care Plus
 makes accessing PrEP easy by providing flexible options like virtual provider visits with PrEP experts, convenient labs like at-home testing kits or in-person at traditional labs, and medications delivered right to your door. 
Q Care Plus's team will also help make PrEP affordable by working with community partners and foundations like Rainbow Health to help cover the cost of visits, labs, and medications.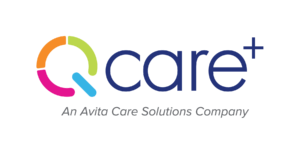 99% of patients pay $0 for their medical visits, labs, and prescriptions. Restrictions may apply*
Q Care Plus can help women that are looking to start PrEP. Click PrEP For Women to learn more!
AIDSLine
The Minnesota AIDSLine is Minnesota's statewide information and referral service that can answer your questions about HIV and link you to help. You can reach the AIDSLine at 612-373-2437; email: aidsline@rainbowhealth.org; or text AIDSLine to 839863.