Theatre 55's Production of Rent
February 5 @ 2:00 pm

-

5:00 pm

10$ – 40$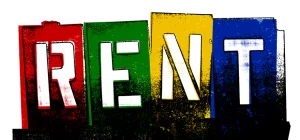 Rainbow Health will be available at the February 5th production of Rent to answer questions about PrEP – the once-a-day pill used to prevent new HIV infections.
*Update – the February 5th show is SOLD OUT!
Get information on and connected to free PrEP through our "Learn About PrEP" page and check out Theatre 55's website for tickets to the other show dates!
Theatre 55's Production of Rent details below:
Set in the East Village of New York City, Rent is about falling in love, finding your voice and living for today. Winner of the Tony Award for Best Musical and the Pulitzer Prize for Drama, Rent has become a pop cultural phenomenon. with songs that rock and a story that resonates with audiences of all ages.
Rent is an iconic show about the primal concerns of youth—friendship, love, illness, death—the very concerns of an aging population. Theatre 55 celebrates senior artists by allowing them to reinterpret works like Rent in their own authentic voices.
Performance Dates:
February 3–11, 2023
At Gremlin Theatre, 550 Vandalia Street, Suite 177, St. Paul, MN 55114. Click here for info about how to get there, and where to park.
Tickets: $10, $25, $40
Tickets are sold on a "Pay What You Will" basis at three different price points. Each seat for the show is "worth" $25, but you may opt to pay any one of the three prices. If you choose to pay $40, THANK YOU! You are subsidizing the cost of admission for someone else who is able to pay $10.