Organizing Around LGBTQ+ Health Panel
October 5 @ 6:00 pm

-

8:00 pm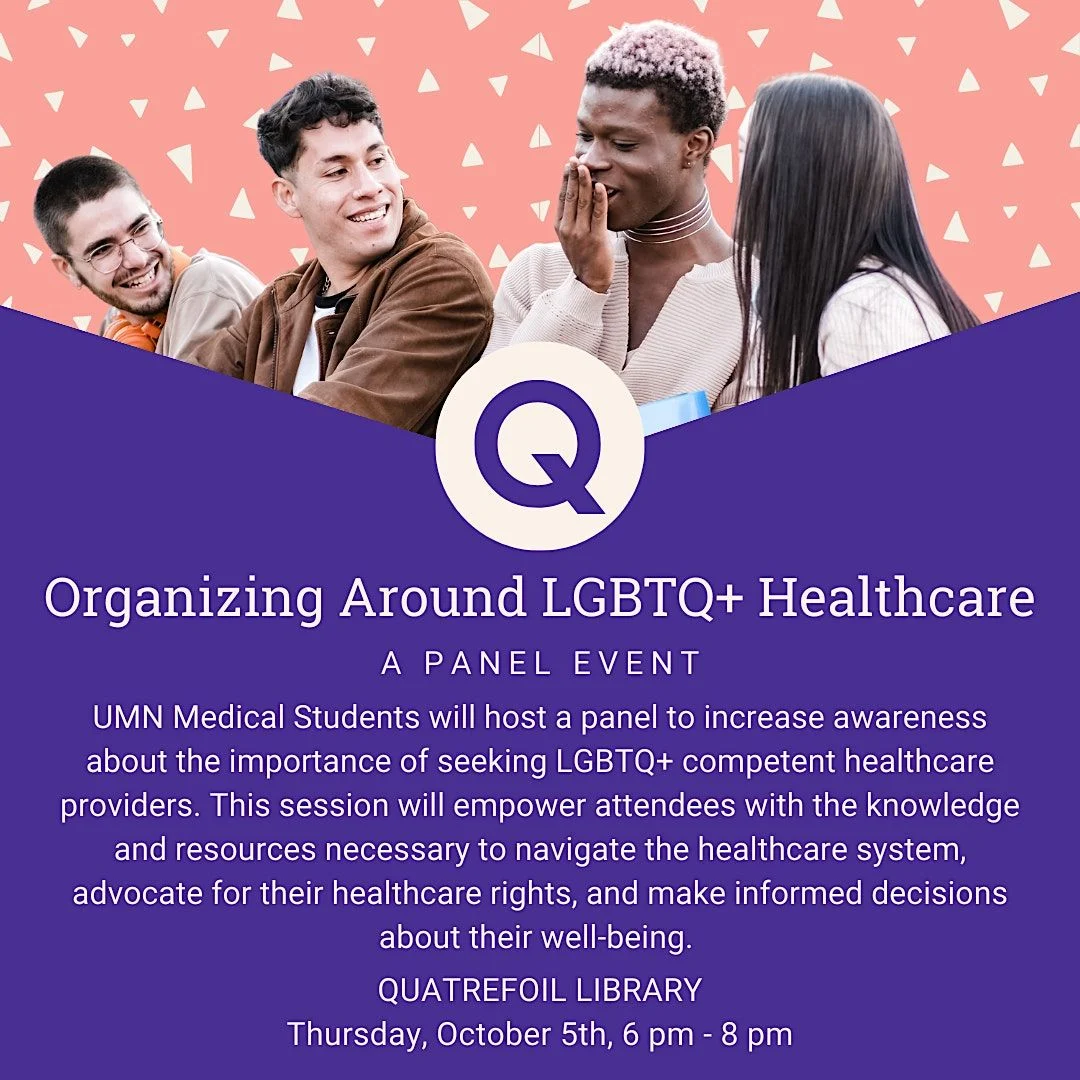 Organizing Around LGBTQ+ Healthcare
A Live Panel Event. Hear from UMN Medical Students about the importance of LGBTQ+ inclusive care.
About this Event
UMN Medical Students will host a panel to increase awareness about the importance of seeking LGBTQ+ competent healthcare providers. This session will empower attendees with the knowledge and resources necessary to navigate the healthcare system, advocate for their healthcare rights, and make informed decisions about their well-being.
At this event, you will find:
Education: Raise awareness among LGBTQ+ individuals about the specific health concerns, disparities, and challenges they may encounter within the healthcare system.
Provider Directory: Compile a reliable list of healthcare providers in the Twin Cities who are LGBTQ+ competent, safe, gender-affirming, and offer inclusive care.
Empowerment: Equip attendees with the knowledge and resources necessary to advocate for their own healthcare needs and rights.
Community Building: Foster a supportive and inclusive environment for LGBTQ+ individuals to connect, share experiences, and build networks within the local community.